We offer to our clients tax advisory and accounting services, as well as salaries and social securities calculaton. We have experience in tax advising for private persons and companies.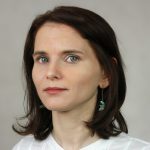 Elżbieta Jędruczyk – University of Szczecin, faculty of Economics and Management graduate; entitled to provide accounting services  (Ministry of Finance Certificate no. 4683/2003), tax adviser (register number 10073).
Our services are secured by civil responsibility insurance. Additionally our clients have full guarantee of confidentiality, resulting from tax advisers profession regulations.